Paul Bonarrigo, The PT Barnum of Wine
01.05.09
A newspaper once called Paul the PT Barnum of wine.  How ironic is it that the ferry we boarded was called PT Barnum?  Docked beside PT Barnum was the out of commissioned Grand Republic Ferry.  Republic is the name of our wine distributor.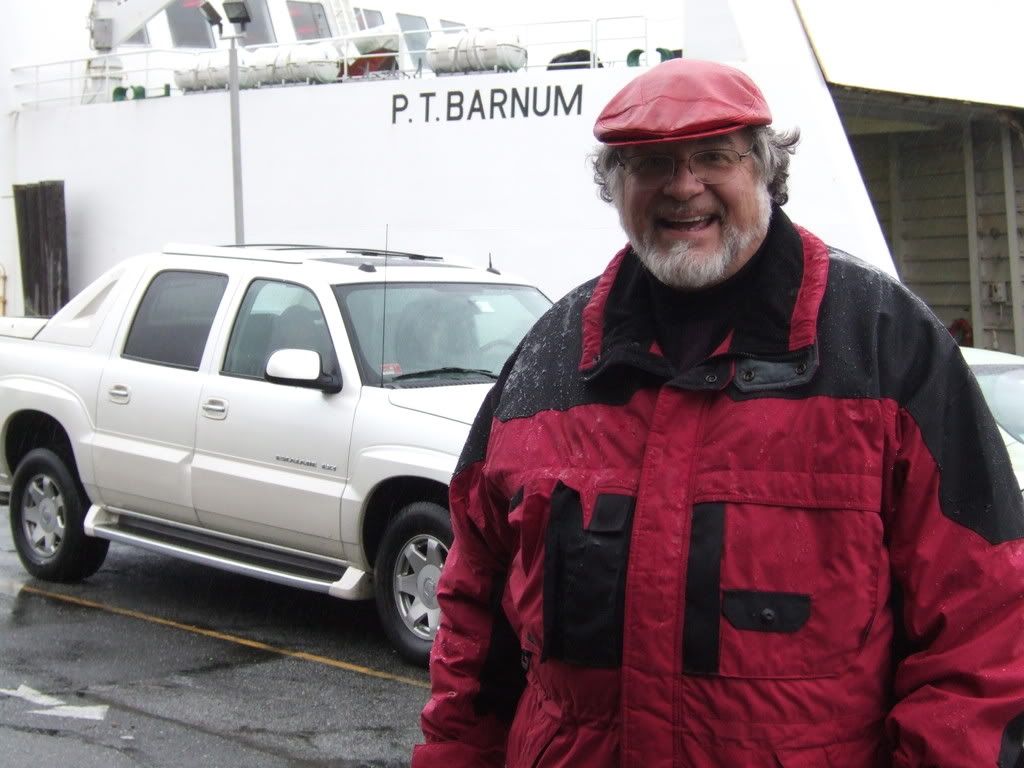 Once on board PT Barnum we located the elevator, which Paul declared out of order because he said the sign said "do not use".  What he failed to read was "in case of fire".  So we lugged our suitcases up  two flights of steep metal grated stairs to the passenger's area.  We did get our aerobic work out! 
The ferry sailed into very choppy waters causing severe rolling and rocking.  No one could stand up.  I was rocked to sleep.  Jimmy Richards greeted us on the Bridgeport side and drove us in the rain to our hotel.  Here the Brookwoods, Paul's college band, re-united for an evening of fun.   Look for a reunion at Messina Hof in 2009!
Dinner was at a great restaurant called Ralph and Richs.  The food was outstanding and we enjoyed it with a Montes Malbec 2007 (outstanding) and a Mirrasou Pinot Noir (Mirrasou has always been so reliable in quality).  The only thing that would have made it better would have been if they served Messina Hof.  We are working on that!  Ralph and Richs is right across the street from the PT Barnum building which is now a museum.